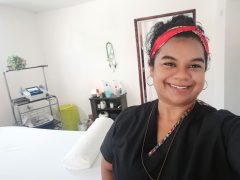 Samara Fisiowellness offers preventative care, treatment and rehabilitation services for musculoskeletal, nerve, tendon and ligament injuries to help clients improve their quality of life.
We tend to your physical as well as your emotional well-being and offer complementary and alternative medicine alongside conventional care.
Therapeutic techniques offered include: pelvic floor rehabilitation, orthopedic rehabilitation, early stimulation, elder care, acupuncture, reiki, hypopressive exercises, massage therapy, pressotherapy, magnetotherapy, electrotherapy, laser therapy, ultrasounds, cupping, dry needling, vibrotherapy, therapeutic exercises, and relaxation techniques.
Wednesday
8:00 am - 5:00 pm
Thursday
8:00 am - 5:00 pm
Saturday
8:00 am - 5:00 pm