If you've never seen an entire flock of rainbow-colored macaws devouring a plate of sliced pineapple, you're missing out. The Macaw Recovery Network (previously The Ara Project) is a must-see for anyone who cares about birds, the environment, natural beauty, and our world. In fact, the project has been so successful in its conservation efforts for endangered tropical parrots that tourists will often see Macaws from the recovery project as far as Playa Carrillo and Samara where they come to astound people in a flourish of color and raucous social interaction as they munch on almond trees. 
However, if you want to get truly up close and personal with the macaws (and snap some great shots) 1-hour tours are available at the Macaw Recovery Network reserve in the morning or the afternoon. They also offer a 1 and 1/2 hour tour in which you can photograph the macaws flying free in the dry tropical rainforest of the Nicoya Peninsula. (For coffee lovers they also offer a wonderful cup of Joe.) The tour is accessible and great for all ages (my 10-year-old son adores this place! And who wouldn't?)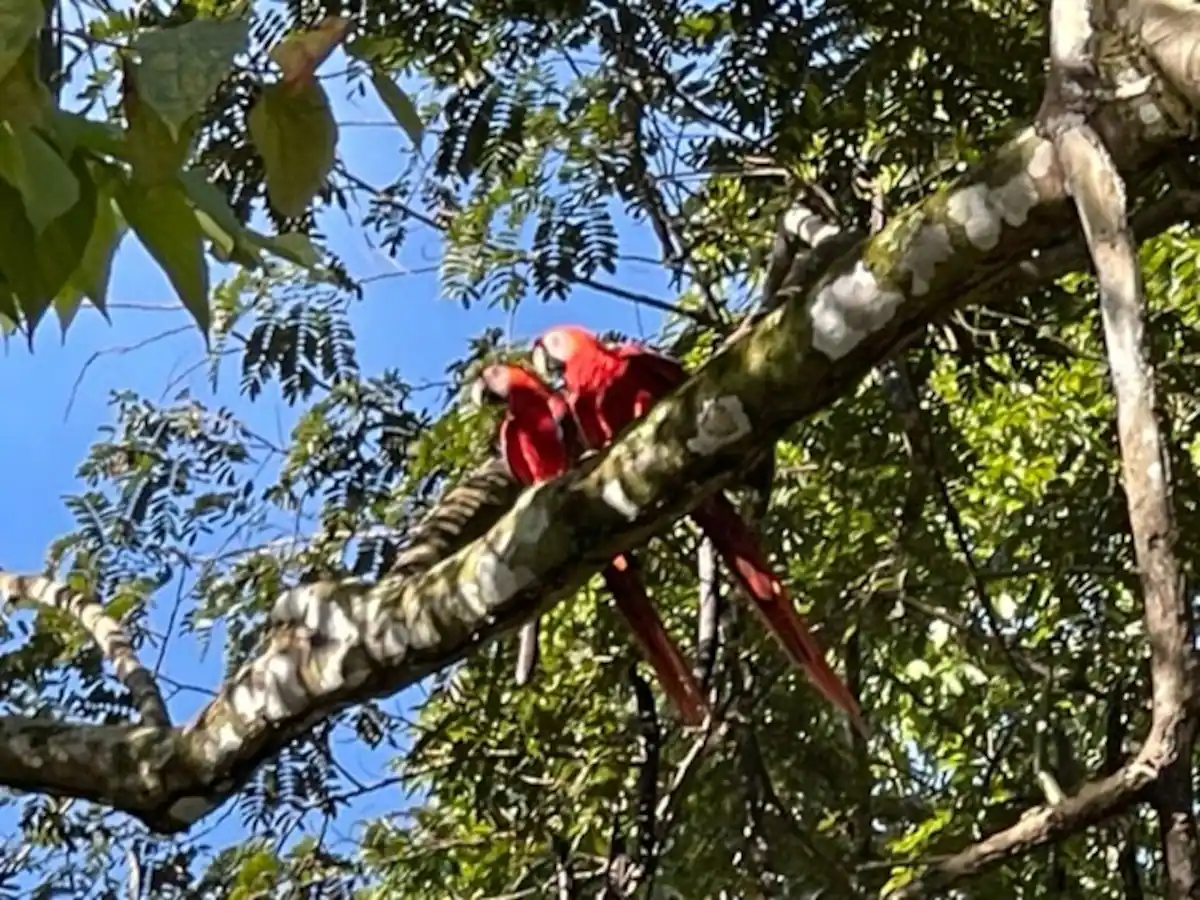 The tour includes a short and informative slide show by one of the Reserve's volunteers. Then, you will be privy to the macaws feeding time during which you can observe the whole flock from about 15 feet away as they descend to gobble up a plate of tropical fruit. After your hour at the reserve, why not stop by the pristine and beautiful Punta Islita beach for a stroll?  See if you can find any of the reserve's macaws who have come down to the playa to perch in the trees, talk, and, of course, hunt for fruits and nuts.
This is not just a tour for bird-lovers (although, if you love parrots you will not be disappointed!) This is an up-close and personal encounter with some of nature's most magnificent and fascinating creatures. And, best of all, you can go home happy in the knowledge that 100% of your donations to the reserve go straight back to the conservation efforts that keep this recovery network running and help preserve and protect these remarkable birds. This is truly Costa Rica at its best.